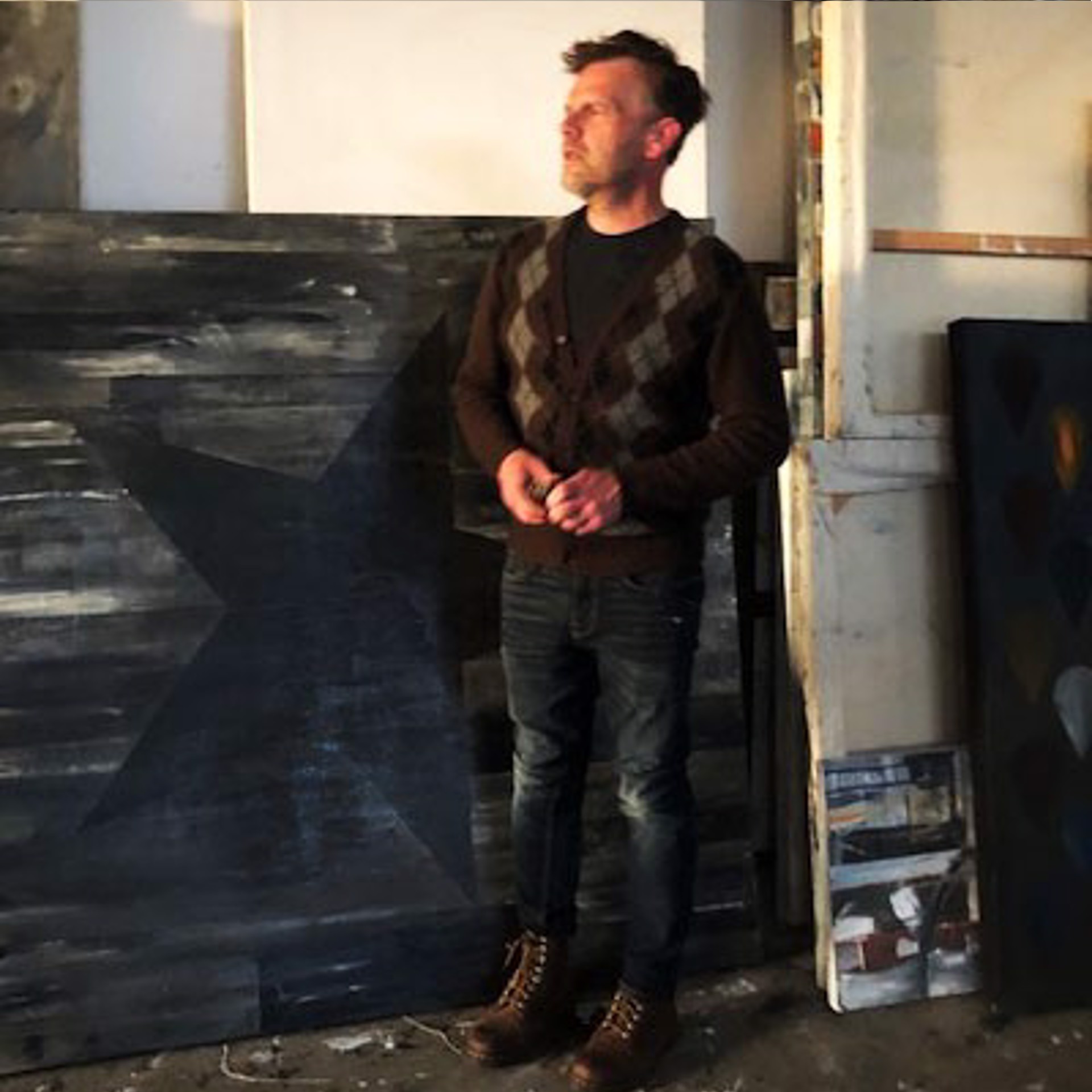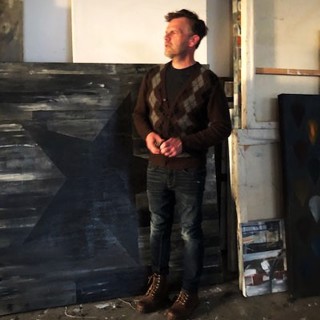 Born and raised in Dallas, Texas, Blair studied film at the University of Texas in Austin. After a few years in the film industry in Los Angeles, he moved to San Francisco to continue to work in film. He joined a small collective of filmmakers and wrote, produced, and directed short films. During this period, he began painting. After getting into his first gallery in San Francisco, painting became his primary focus.
From San Francisco Blair moved to New York. The urban environment probably had the greatest influence on his work. Already attracted to and working in the discipline of the objective, graphic work of artists in the pre-pop art era, the chaos and order of New York has a perfect place to land his work. Blair's obsession with systems or organizational methods found root in the work.
Whether it is the Periodic table, the references to mass transportation, city street maps, or simplified illustrations of war machines, his pieces pay tribute to the intricate details behind the systems. Within these familiar graphic representations, he lets live the chaos and messiness of the failure and successes of discovery, and the impossibility for 100% pure forced order.
Blair has since moved back to San Francisco where he lives and works full time…for now.
Read More