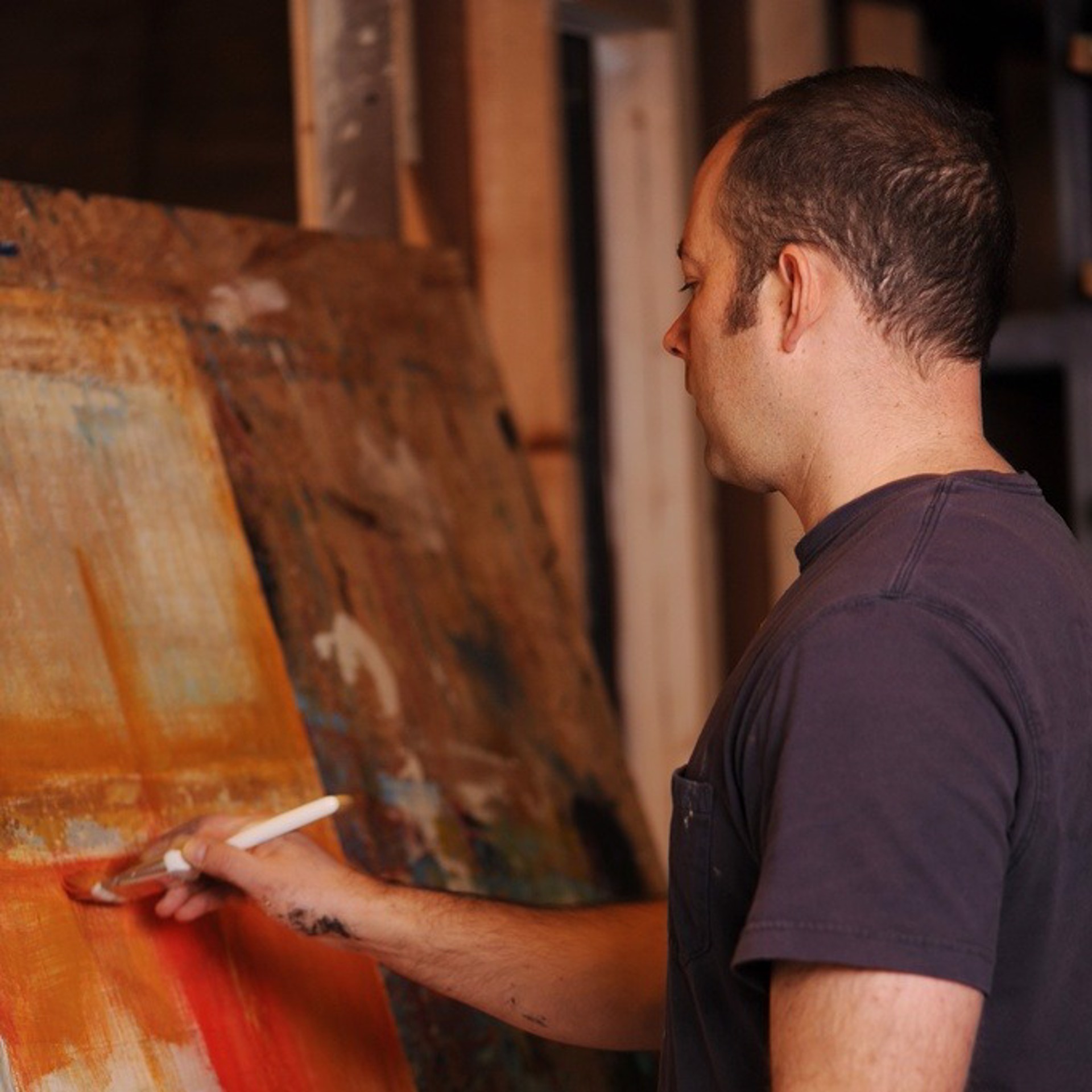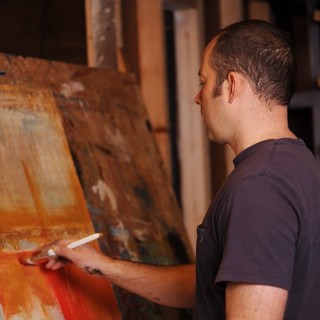 Brad Robertson, born and raised in Alabama, paints with a distinctive style. It invites the mind to wander across the layers of color and texture just as the eye might wander along the horizon, looking across the water and into the depths of his native Gulf Coast. Brad has painted all throughout his life, always aiming to evoke the eternal, looking for innovative ways to combine color and texture to create multi-layered shorelines, endless horizons, and seeming portals of bold color. A direct expression of the landscape he calls home—each piece he sees as a little part of himself.
Brad works with acrylics, often moving quite quickly, layering the paint on the canvas to create a sense of depth, intensity, and expansiveness. Brad finishes some pieces within months yet others require years to complete. He has to sense when a painting is ready, to look at it and just know.
Brad's art may begin as an expression of his own life or experience, but he feels it is not complete until people look at it and are able to define it in their own terms. That is when his work has accomplished its purpose. His work, whether small or large, has a way of evoking a powerful calm in all who view it.
Brad lives and operates his studio in Port Richey, Florida, and his work can be found in private and corporate collections all across the United States.
Read More