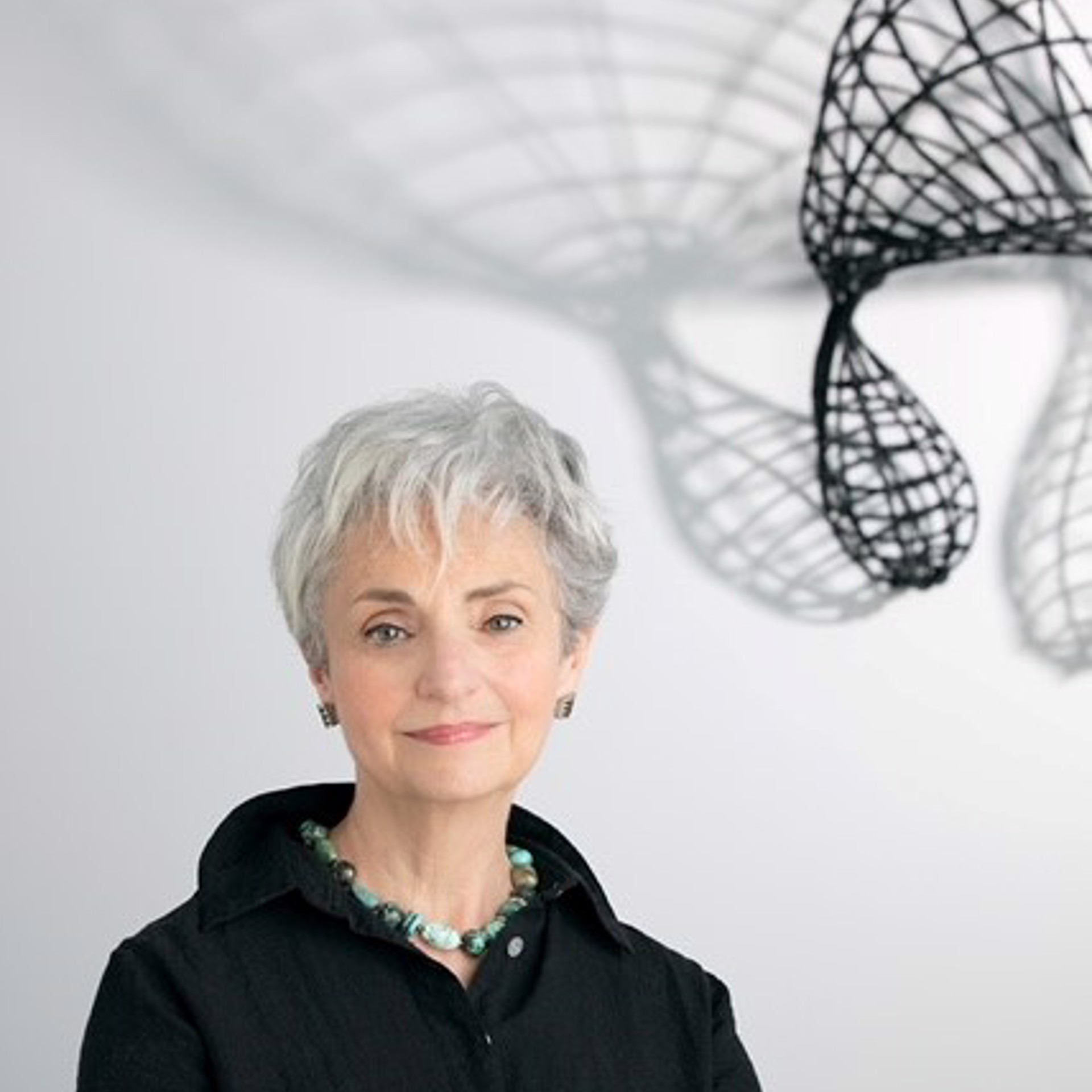 For Eileen, as a child growing up outside of Boston, dinner time conversation was a blend of her mother articulating the evolution of her family's needs and her father sharing updates from the scientific community regarding the testing of properties, production and purification of metals. Her sculptures are the result of the rich blend of nature and science from respectively her mother and father.
Eileen received her BA in Sculpture and Art Education from Indiana University. That education taught her the know-how, practical training, and an understanding of what it means to be a professional artist. However, she will say it was by trial and error, discovery and the unknown from which she honed her talent and skill. By experimenting her way through a plethora of techniques and materials Eileen was able to land on her realized current desire to create large scale sculpture.
Eileen's statement on the surface, is that she constructs abstract art at its most imaginable. However, her creations also have an underlying subtext of human-like characteristics, breathing entities with thought provoking motion and seeming illusion of bodily contours. Eileen's use of material , rattan reed ( cane ), wax and current liquid rubber, absent trendy qualities, is inventive, imaginative, unusual and one of a kind.
Eileen's work has appeared in numerous private, corporate and museum exhibitions across the country and she is collected by many high profile corporations and individuals.
Read More