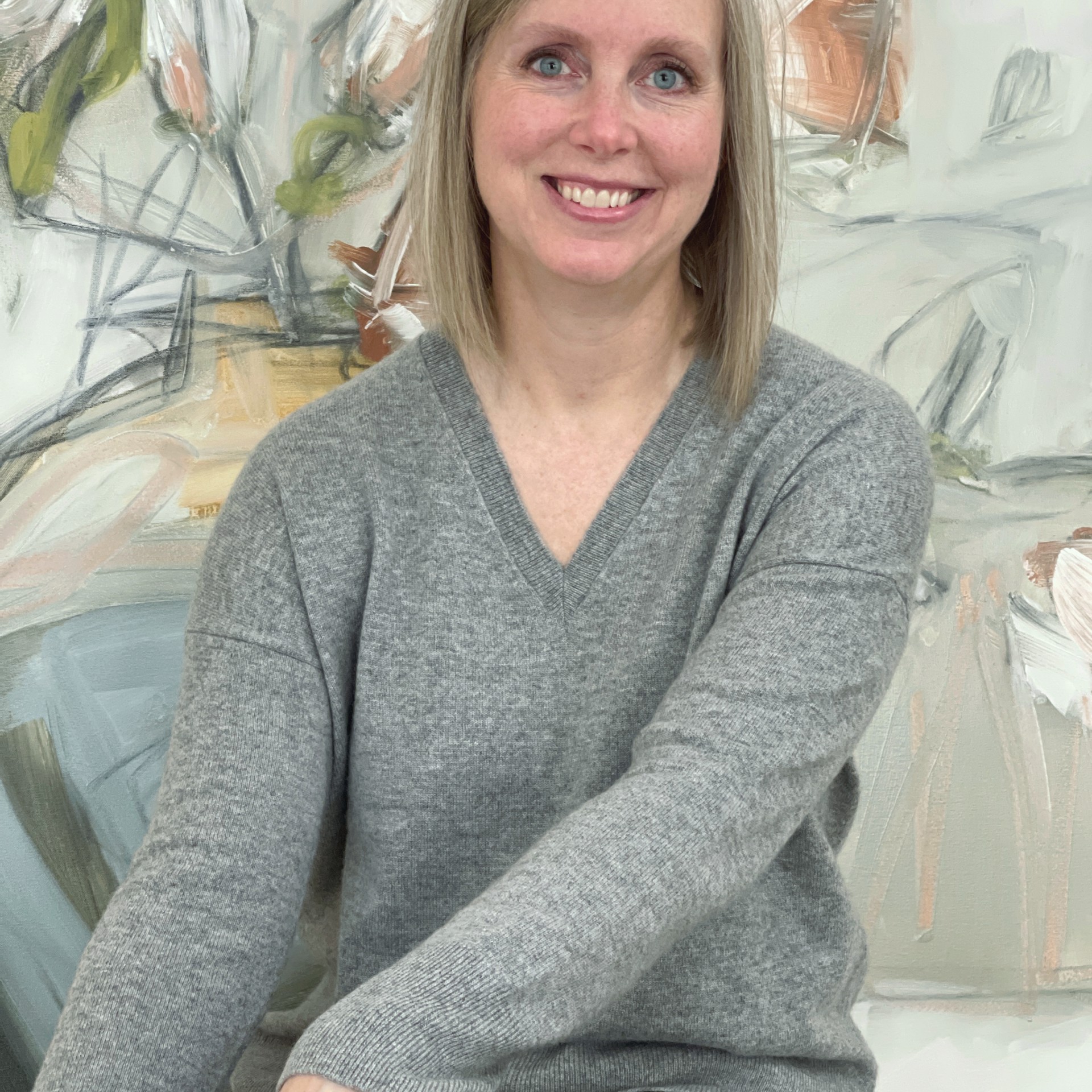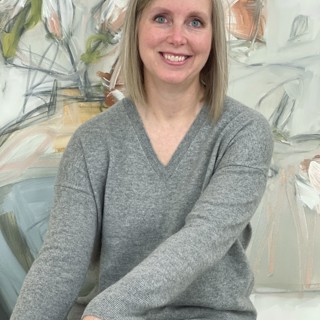 Lynn is an American born contemporary artist. She received her BFA from Iowa State University College of Art and worked several years in the field of graphic art and design. A move from the mountains of the west to Georgia in 2000 forever altered her career path as she managed an admired art gallery in Atlanta. While working in the gallery she met the most amazing artists, clients and lovers of all things art, who welcomed her into the local art community and encouraged her to continue painting. That was the spark she needed and she has been painting professionally since 2010.
Lynn's paintings are a dialogue of sorts between the abstract and representational.She works with a variety of materials, predominantly oils, including pigments, graphite, charcoal, spray paint and the occasional element of collage and/or image transfer. Her subject matter is floral at its core, sometimes recognizably so, other times not. She prefers to keep her palette limited and her canvas and brushes large. Shapes and forms will appear and recede on the surface as her subject emerges. Lynn is not gentle or delicate in her approach to painting. She slaps on paint to the surface, pours it, scrapes it, and moves it around with her fingers.
Lynn's paintings have been exhibited in galleries throughout the US and her paintings reside in corporate and private collections in the US and Europe. Gallerists and collectors alike have described her work as calming and serene, striking an appealing balance to both masculine and feminine audiences.
Read More