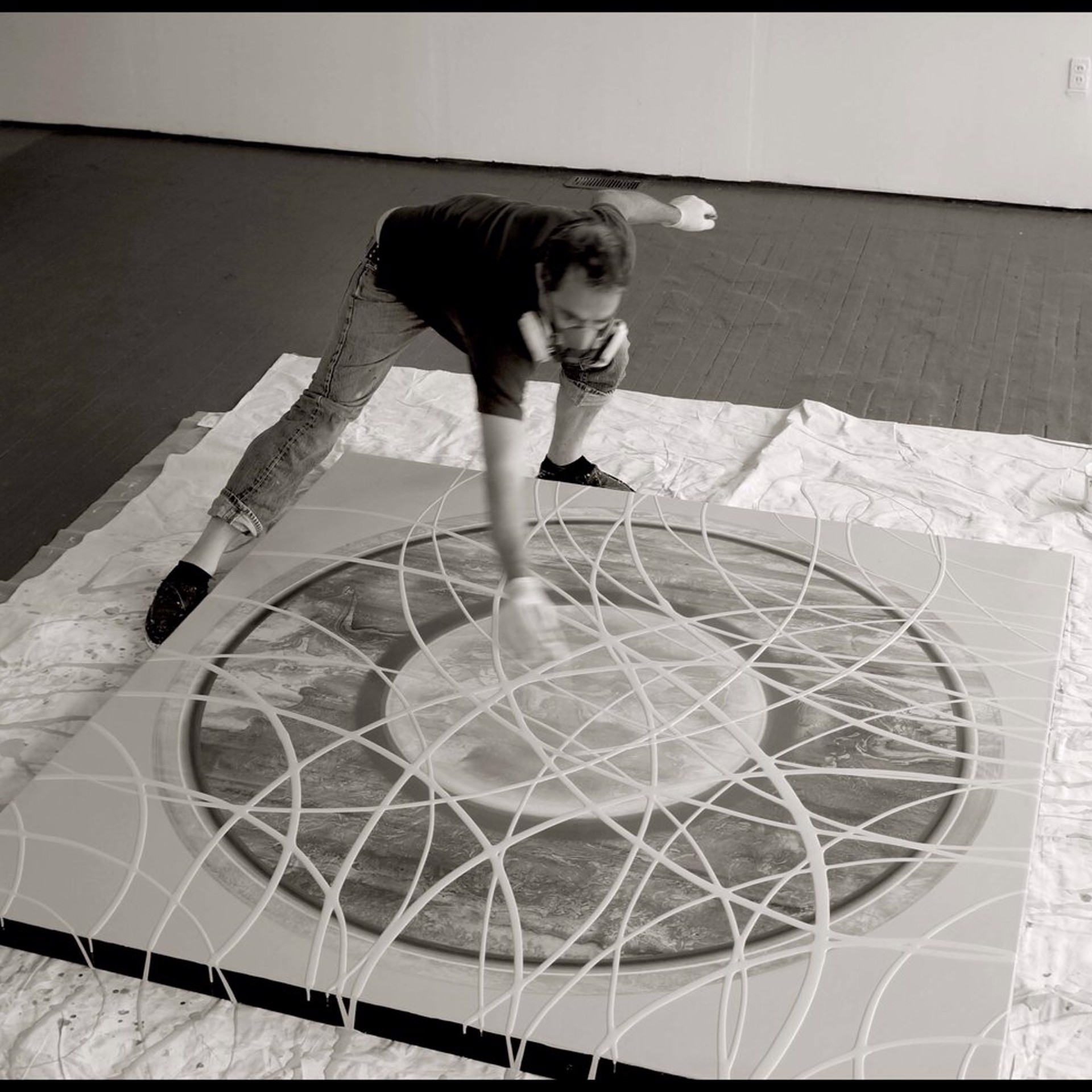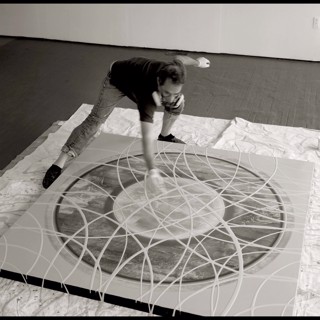 Born in New York City, Michael was surrounded by art. His father was in the business of moving fine art and his mother a playwright and director. They surrounded Michael with a diverse set of artists and filmmakers. His family moved across the United States, living in Madison and Santa Fe, eventually settling on Whidbey Island in Washington State. He spent his teenage years helping the family build their family home- a seven-sided geodesic home. Michael went on to attend The Evergreen State College. After graduation Michael spent the next ten years, camera in hand, traveling Europe. While traveling, he spent his time living, working, and documenting circus performers and their communities.
In 2001 Michael moved to St Louis and embarked on a lifelong dream of becoming an artist. With no formal education as a painter, He draws upon his eclectic past for his inspiration. Michael is strongly influenced by his travels through Spain and France and the rich colors and textures marked by time.
Michael says his works are meditative studies done with rich colors and bold graphic compositions. He often incorporates circles, grids, and stripes. This universality and appeal of this symbology pulls the viewer in and holds them there to explore the subtle details. His work both captivates and calms.
Michael's paintings are in private and corporate collections worldwide.
Read More