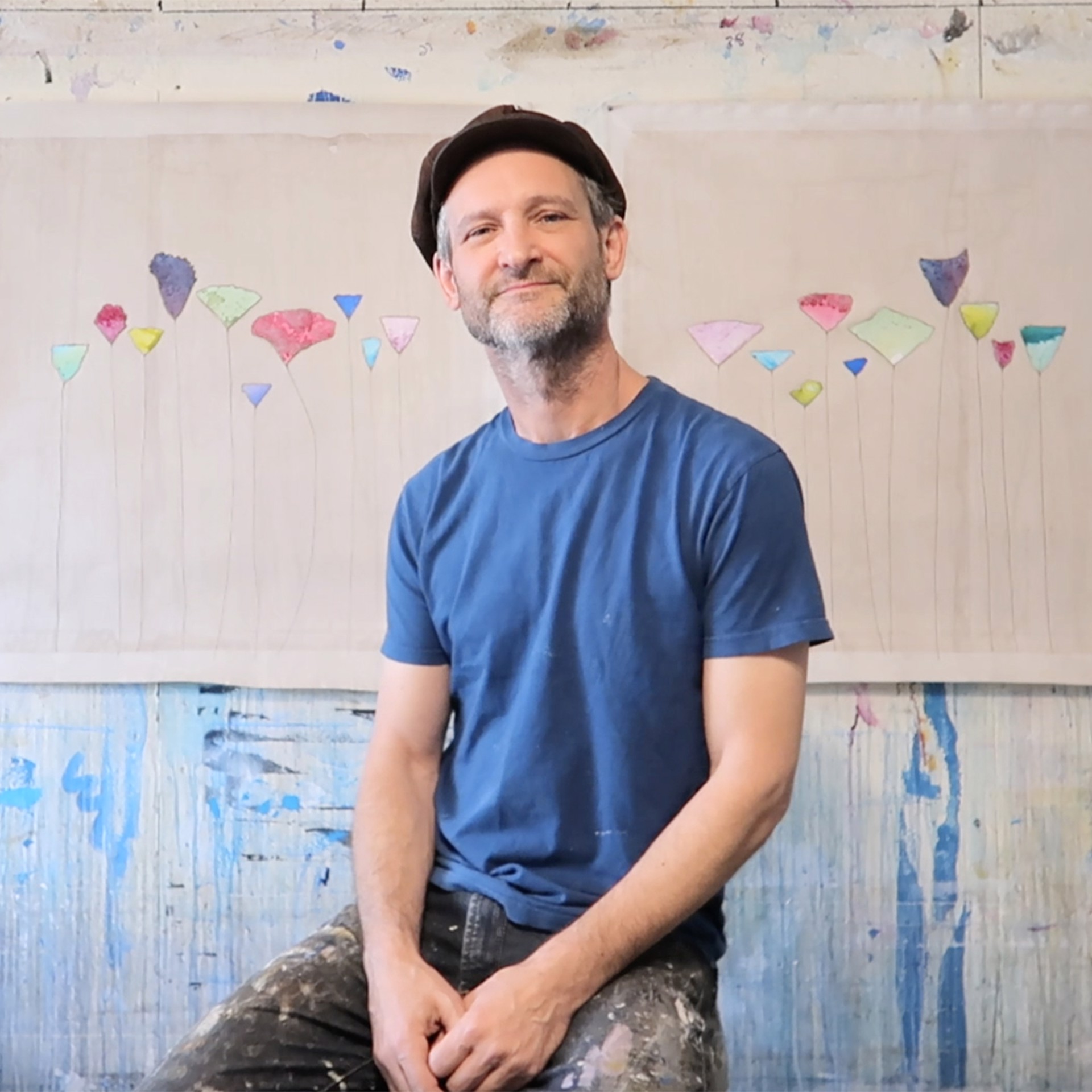 Peter is a graduate of the Ringling College of Art and Design where he studied Fine Art.
Peter lives and creates in his studio in Tucson, Arizona. When painting he tends to yield to
the spontaneous development of the artwork. He allows gravity and evaporation to become
his allies in creating each piece. Peter enjoys the organic processes that occur without human influence, both inside and outside of the studio. The ethereal quality of his work is created one thin layer at a time with great care and patience. The organic aesthetic that dozens of layers create cannot be replicated by any hurried methods, they must be left to develop on their own.
Peter is best known for his Mixed Tape, Cut-Out, and Billboard Series. His work has been featured in Architectural Digest Magazine as well as in popular films and television shows including Two and a Half Men, Californication, and Nashville. Presently Peter's work is on display in several museums as well as private, royal, and corporate collections worldwide.
Read More